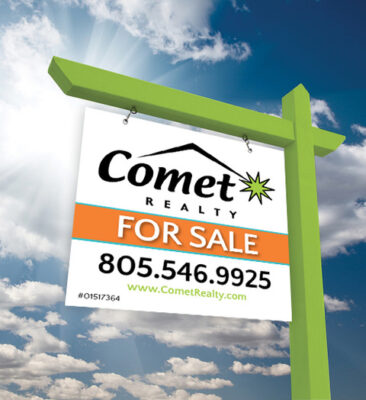 Every home seller wants the best price for their home in the shortest time possible, with the least amount of hassle. Comet Realty has been successfully marketing properties for over 20 years. Home selling can be broken down into four parts: science, marketing, negotiation and art.
You never get a second chance to make a first impression.
Each home is unique, and the real estate market is ever-changing. Our Realtors® believe in crafting marketing plans specifically for you, based on your individual needs, the home and market conditions. We work with you to prep your home to sell at the best possible price, showcase your home through our network of social media and good old face-to-face contact, and finally, we negotiate to get the best possible outcome, for YOU.
Finding the right Realtor® to represent you is the single most important decision in a real estate transaction. Make sure you choose the right one.
Comet Realty is a professional Real Estate Company in San Luis Obispo, CA