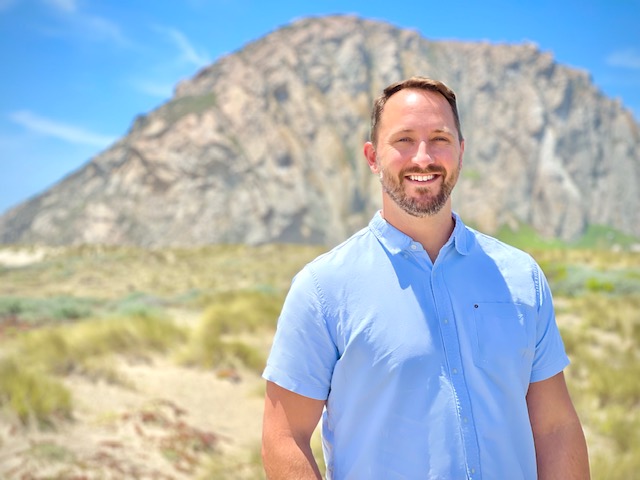 Mike has been a business owner for over 11 years and decided to bring his business knowledge and customer service skillset into the world of real estate.
After renovating two fixer upper homes and helping navigate the buying process for many friends and family members, he discovered that real estate was a true passion and decided to make that passion his full time job. He still owns his business with an outstanding staff that runs the day to day operations, allowing him the freedom to pursue his career in real estate.
Mike is following in the footsteps of his Grandfather and Grandmother who were Central Coast Realtors for over 30 years!
He is highly interested in the business side of real estate and would love to help you work out the logistics of your next investment.
He views real estate as a service industry and is willing to go the extra mile to make sure that his clients are well taken care of, always kept in the loop, and are able to enjoy the process, all while getting the best possible outcomes for themselves and their families.
I needed a Realtor® to help me sell our house in a difficult market with several homes in the area on the market at the same time. I contacted Comet Realty who did an excellent job for us. They helped us stage our home beautifully, did an excellent job advertising, and took every opportunity to market and show the property. As a result, we sold the home very quickly at close to our asking price while other houses in the neighborhood remained unsold even at reduced prices. You will not go wrong in contracting with Comet Realty as your real estate agents.
Daniel J.
Comet Realty represented me in the purchase of my rental property and I couldn't ask for more "on top" agents. Naturally, they were my first choice as a property manager. They took special care in selecting good tenants and are frequently supervising the care of the gardens, which was the main feature that attracted me to the house. More importantly, their management has provided me an excellent return on my investment. I have complete confidence in Comet Realty and am happy to provide my recommendation of their services.
Joseph | Central Coast
I was so lucky to find Comet Realty to manage my rental. After being transferred to San Francisco, and unable to sell my condo in San Luis Obispo, I decided to rent it to friends thinking they would take care of the place for me. It seemed to be working out well for me until they decided to move out. My cute condo that I had lived in and decorated was a mess. The carpets were stained, doors were off hinges, food was rotting in the refrigerator and they left junk everywhere. It was a nightmare. I didn't have time to deal with it but I couldn't afford to let it sit empty. I called a company that was advertising another rental in the complex. They sent me some information but didn't seem to really care about helping me out and I was concerned about their ability to rent my condo when they had a vacant one already for months. A friend referred me to Comet Realty and now I know why. They cleaned the condo so well I could have moved back in, met contractors to give me estimates for replacing the carpets and had a new tenant moved in 30 days later. It is such a relief to not worry about my property at all and focus on my job and my new home. I'm so happy with Comet Realty and would definitely recommend them.
Michelle | San Francisco
Literally the entire home buying experience with Comet Realty could not have been made any easier, smoother or less stressful. They were right there each and every step of the way to answer all our questions and provide us with honest answers. Thanks Comet Realty, you are the best! If you want a smooth, painless process with a knowledgeable, hard-working, honest and efficient REALTOR, call Comet.
Claire and William | San Luis Obispo