Main Content
Meet The Team
San Luis Obispo Real Estate And Property Management Company
We Are Not Your Ordinary Real Estate Company
Finding the right Realtor® to represent you is the single most important decision in a real estate transaction.
Comet Realty has one reason for being here: to provide you a remarkable experience. Whether it is being a resource for you or by being there when you have questions, this is the place to start. We take the time to listen to you so that we can help you buy, sell, rent or manage your property.
We live, work and play on the Central Coast and have the local knowledge to get it done right and help you with your Real Estate in San Luis Obispo. Real property, real people. FRIENDLY. PROFESSIONAL. LOCAL.
Blog
CALL
805.546.9925
TODAY FOR THE BEST REAL ESTATE AND PROPERTY MANAGEMENT SERVICES IN SAN LUIS OBISPO, CA
homes for sale
Get access to all of the area listings through the MLS/IDX service. Or call us for a more personal search!
SIGN UP FOR DAILY EMAILS!
Click here to set up your free account with Comet Realty to get your custom search results emailed to you daily!
CTA
OUR LISTINGS
Browse our current & featured listings for sale to help you find the right home. You'll be glad you did!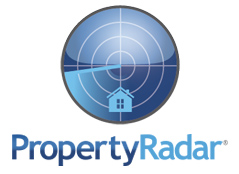 Property Radar
We can keep you updated on foreclosures & short sales. Just email us so we can add you to our list.
OUR RENTAL LIST
Check here for available and upcoming rentals that we have throughout SLO County and the Central Coast.
FRIENDLY. PROFESSIONAL. LOCAL.