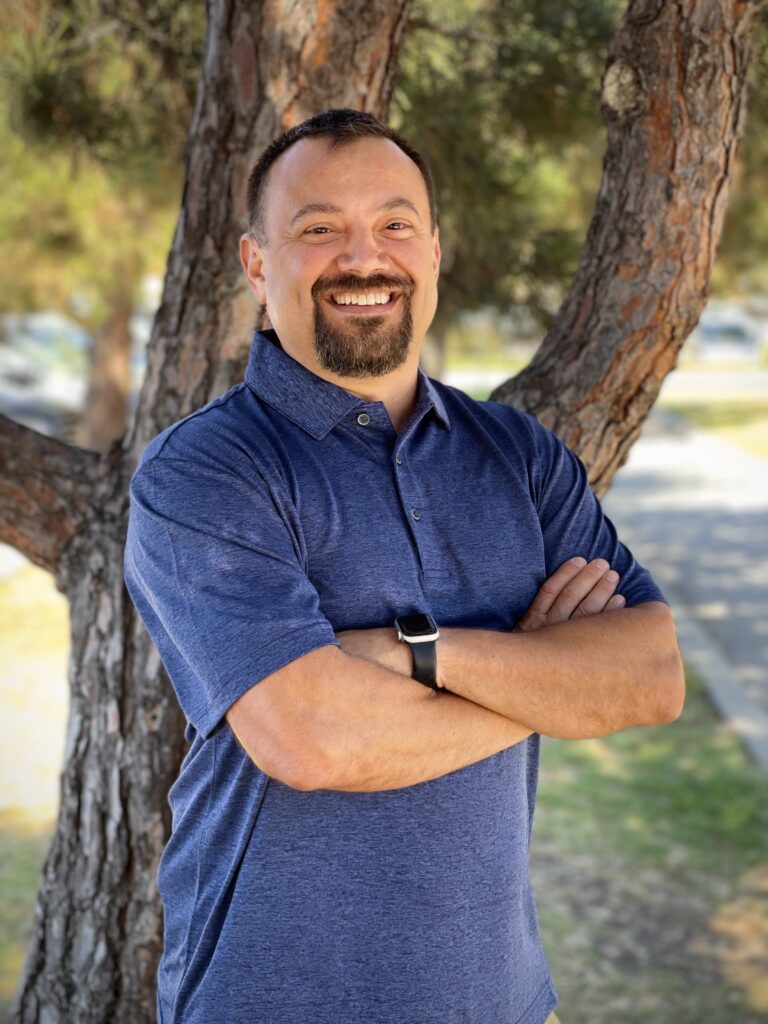 San Luis Obispo county and Comet Realty are great places to live and work, which is why Travis Holderness chose to call it home. He was lucky to have been raised in the mountains of Colorado and has now traded his snowboard for a surfboard. Real estate and helping others is a passion for Travis, and with his background in sales and marketing, it is easy to see why clients love him. Travis not only can expertly guide both sellers and buyers through their real estate transactions, but is also part of the Property Management Division for Comet Realty so that he can help owners and tenants alike.
When TJ isn't in the office or showing homes, you'll find him on a motorcycle, as he also owns Dirt 101, an off-road dirt bike adventure and travel club. He enjoys spending time with his wife Laura, their two dogs and his friends and family. And he really loves tacos.
We highly recommend Comet Realty as property managers. From the beginning they paid attention to all the myriad of details that can easily be overlooked. They put in the time, commitment and care that truly ease our mind about owning a rental property. The team at Comet Realty is there every time they are needed...from screening prospective tenants to checking on the satisfaction of the renter as well as the condition of the property. They communicate with us frequently, which provides us with great comfort in knowing what is happening with the property. We have utmost confidence in their judgment which has also eliminated much of our need to travel to the property site. They communicate well and handle the property better than we would be able to. Comet Realty are the people to contact should you find a need for professional people with care and integrity in all that they do, and with all the people that they meet.
Janet | Salinas
I was so lucky to find Comet Realty to manage my rental. After being transferred to San Francisco, and unable to sell my condo in San Luis Obispo, I decided to rent it to friends thinking they would take care of the place for me. It seemed to be working out well for me until they decided to move out. My cute condo that I had lived in and decorated was a mess. The carpets were stained, doors were off hinges, food was rotting in the refrigerator and they left junk everywhere. It was a nightmare. I didn't have time to deal with it but I couldn't afford to let it sit empty. I called a company that was advertising another rental in the complex. They sent me some information but didn't seem to really care about helping me out and I was concerned about their ability to rent my condo when they had a vacant one already for months. A friend referred me to Comet Realty and now I know why. They cleaned the condo so well I could have moved back in, met contractors to give me estimates for replacing the carpets and had a new tenant moved in 30 days later. It is such a relief to not worry about my property at all and focus on my job and my new home. I'm so happy with Comet Realty and would definitely recommend them.
Michelle | San Francisco
I recently rented a residential property from Comet Realty and it was the most professional experience I've ever had. The house was immaculate, and thorough directions were given for all of the ongoing maintenance, how to run the sprinkler timer, how the heating worked, etc. I felt very lucky to have found a place that was so well prepared for a tenant to move into (coming from a prior rental that was the opposite experience). For both property owners looking to hire a property manager or for prospective tenants looking to rent . . . I highly recommend Comet Realty.
Cathy | San Luis Obispo
Property Management is, to say the least, a tricky operation. People are involved at many levels, Owners need to know their property will be respected and give them a return on their investment. Renters need to feel secure in the midst of all the change involved in a move. We have been involved personally on both sides of this equation. And most recently have had to make a major transition which has involved multiple moves. Comet Realty has been the most outstanding and understanding professionals we have dealt with. They are efficient and open up great lines of communication. They are respectful of the needs of all they work for, owners and renters. And most of all they pride themselves in conducting business in a fashion which is fair to all concerned. We had to deal with an unexpected situation recently. They took the situation in hand, working with is while at the same time working with and for the owner. We all profited from their professionalism. Needless to say, owners looking to safeguard their investment or renters needing a property management company they can depend on in the midst of a transition, could not pick a more effective professional than Comet Realty.
Gene & Jo C. | Bay Area