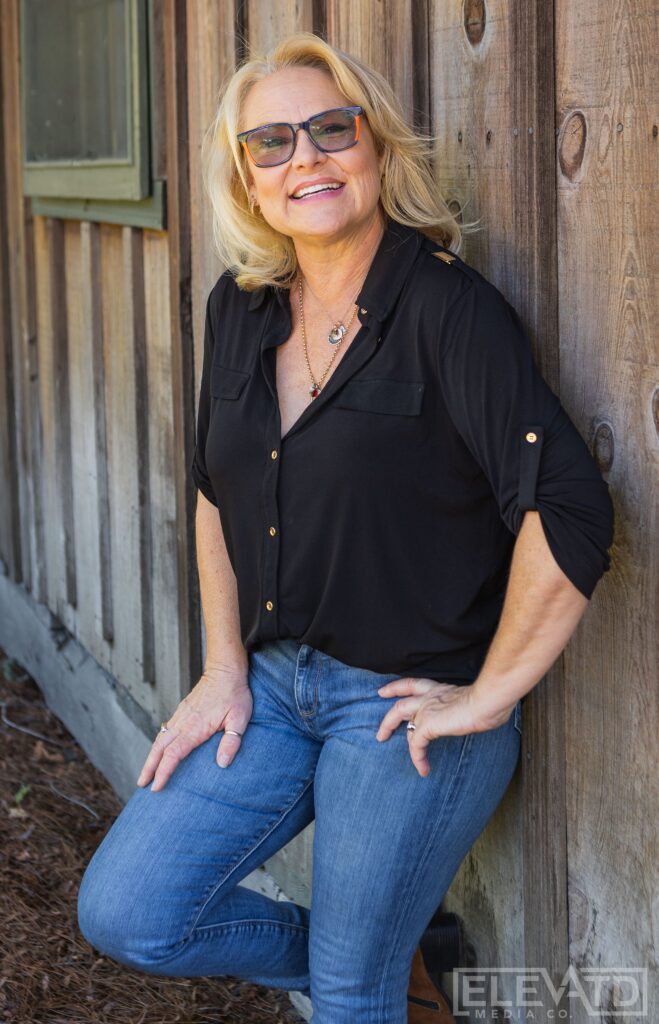 Hayley has been licensed since 1989. Her many talents include sales and marketing, hospitality, building relationships and making people laugh. She and her husband, Tim, are both Broker/Owners of Comet Realty (est. 2003), Feng Shui Certified, as well as Green Certified Leaders for Real Estate Professionals.
She was lucky to be raised in the mountains of Durango, Colorado, and is even luckier to be a long term resident and beach gal living with her husband, their three dogs in San Luis Obispo (since 1991). Hayley understands perseverance, tenacity and the art of finding and making a house a home for her clients and their referrals. She runs Comet Realty's Property Management division, making sure investors and tenants alike are treated with honesty, integrity and respect.
Hayley is also a breast cancer survivor, after being diagnosed at age 36 in 2002. That gives her good reason to be active in fundraising for breast cancer research; a portion of every sale will be donated to research. She moonlights as an author and speaker over at ThereIsLifeAfterBreastCancer.com.
Outside of Real Estate, she lives life spontaneously and to the fullest. Hayley loves to travel (planes, trains, boats or automobiles), laugh loudly, go to concerts, do lunch, read, see movies, play pranks on her friends and is slightly obsessed with both technology and Halloween. She also throws terrific parties.
"Life moves pretty fast. If you don't stop and look around once in a while, you could miss it."
– Ferris Bueller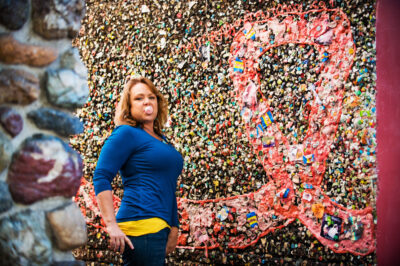 Hayley Townley is a dynamic, passionate professional. Having known her in both a personal & professional capacity since 1997, she's clearly a leader in every aspect of her life combined with being a joy to work with! Her attention to detail, expertise and knowledge is broad reaching which are strong assets for the real estate business. Hayley's understanding of the overall market climate offers her client's unique insight as they search for the perfect property.
Janeen Schiff | Paso Robles
I am so happy with Comet Realty managing my rental property in San Luis Obispo! Hayley does it all, from screening tenants to handling repairs and any other problems that arise, and she does it with a smile and a positive attitude. Comet Realty has made my life so much easier! Dana Point, CA
Dawn Allard
I love working with Hayley! She views life as an adventure and approaches house hunting the same way. She helped me find my first house and after living there for a few years, I am now taking advantage of Comet's property management services. San Luis Obispo, CA
Katy McGrath
Hayley is a gifted Realtor®! She has made my life so easy by quickly finding a qualified buyer for my last home and finding me the perfect home to purchase--She even made it a remodeled beauty! I also use her to handle everything for my rental property-she finds the best tenants at top dollar as well as deals with all the maintenance and repairs as they come along. I never have to worry and wonder "what's going on over there" anymore...The best in my book!
J.S. San Luis Obispo
I'd been driving past my dream home for years, and the day it went up for sale, I knew I had to make it happen. Hayley got me in the next day (and did an excellent job of buttering up the former owner as we visited). We had an offer in that night and were in escrow the day after that. Things were hectic, but Hayley helped us keep our sanity. Atascadero, CA
Matt Moore
I moved here from Seattle three years ago and have already bought and sold a house, rented for a year (through Comet's property management services,) and bought another home. I had worked with a fabulous Realtor® in Seattle for over 20 years and did not think anyone could match the relationship I had with him. I am delighted that working with Hayley has not only matched, but exceeded my expectations. She is hard working, extremely competent and loads of fun! For starters, Hayley worked with me for over a year before I actually bought anything. She never made me feel as though I were putting her out or wasting her time. When I finally did get a real transaction going, she was on top of every detail, down to knowing exactly the best team of mortgage brokers, house inspectors, contractors and handymen. No, wait, there's more! Since I am new to the area, Hayley continually connects me with great service providers in the area including hair stylists, dentists, doctors, . . . well, you get the drift. I call it "Hayley's List". Her help has been invaluable. I am staying in this wonderful area, due, in large part, to my business and personal relationship with Haley. What can I say, I'm a real estate junkie, and Hayley just rolls with my whims. I like to think it's a win-win situation. San Luis Obispo County
Susan Walters
Hayley knows the area and listens to what I need so she knows exactly what I am looking for. She has found me the perfect home not only once, but twice! She knows what it takes to get top dollar for my home, and what it takes to get me into the home we've chosen. She reduced the stress of buying and selling at the same time with her quick wit and no-nonsense style, which fit perfectly with my personality. When my first buyer fell through, she got me four offers within two days (including a cash offer). We are now in our new perfect home and love it! Next up...investment property, which Hayley will manage for us! San Luis Obispo
Eric Thomas
Remember the end of Wizard of Oz, when Dorothy says she doesn't have to go looking for the end of the rainbow, because it's right in her backyard? Well...I've attached a picture of our backyard today. Just another reminder of how many blessings we have to count. Our friends at Comet Realty are at the top of the list for helping us find our dream home. San Luis Obispo
Rachel Kovesdi