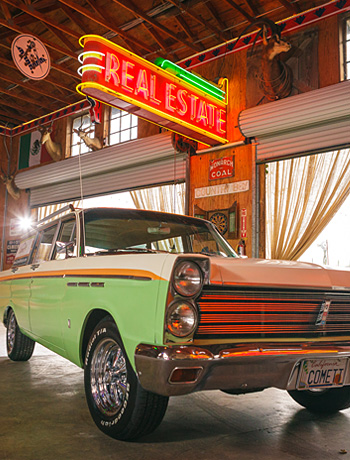 Buckwheat is our 1965 Mercury Comet Station Wagon.
She likes long drives along the coast, cruising the streets, driving clients to see property, and hitting the occasional car show.
She joined the team in 2008, purchased on ebay from Buffalo New York.
Mileage was either 49,969 or 149,969 or 249,969!
She got rid of all the rust and rot and received a custom paint job, courtesy of Reid's Auto Body in SLO. A Crate 302 was installed by Mike at Vintage Mustang SLO. New pipes make her purr like a kitten, thanks to All American Muffler in SLO. The interior is like butter from San Luis Auto Interiors.